HIRE THE DIRT FACTORY PUMP TRACK 
For your event, school, community celebration or birthday party.
The Dirt Factory modular pump track is available for hire and can be transported to any location in the UK. The modular design means that the track pieces can be configured in multiple ways, depending on your requirements. Options include delivery, setup, staffing and custom graphics. We also offer purchase deals should you wish to own your own pump track.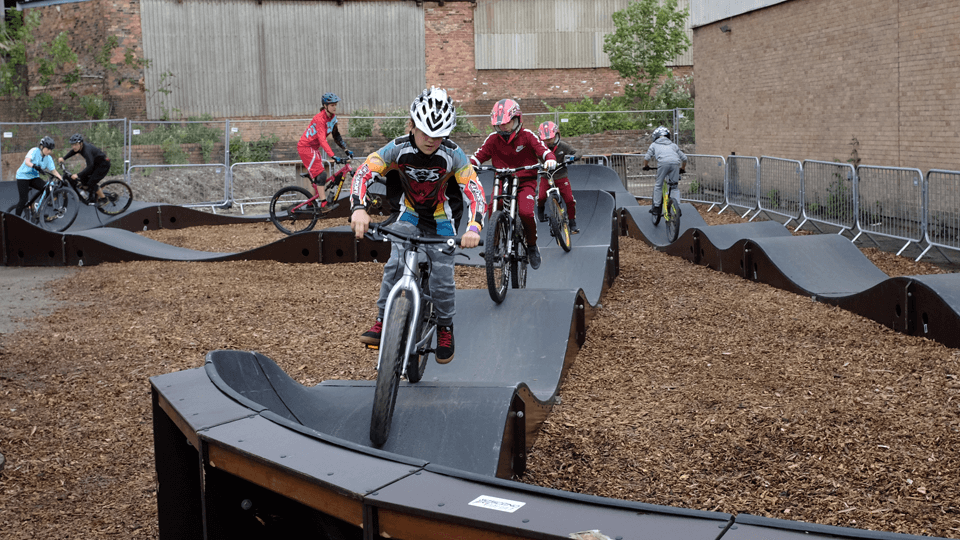 WHAT IS A PUMP TRACK?
A pump track is a series of mounds and banked turns that is designed to improve a rider's bike handling technique. Pump tracks are usually in a circuit so that riders can complete multiple laps by 'pumping' — generating momentum by up and down body movements, instead of pedaling or pushing.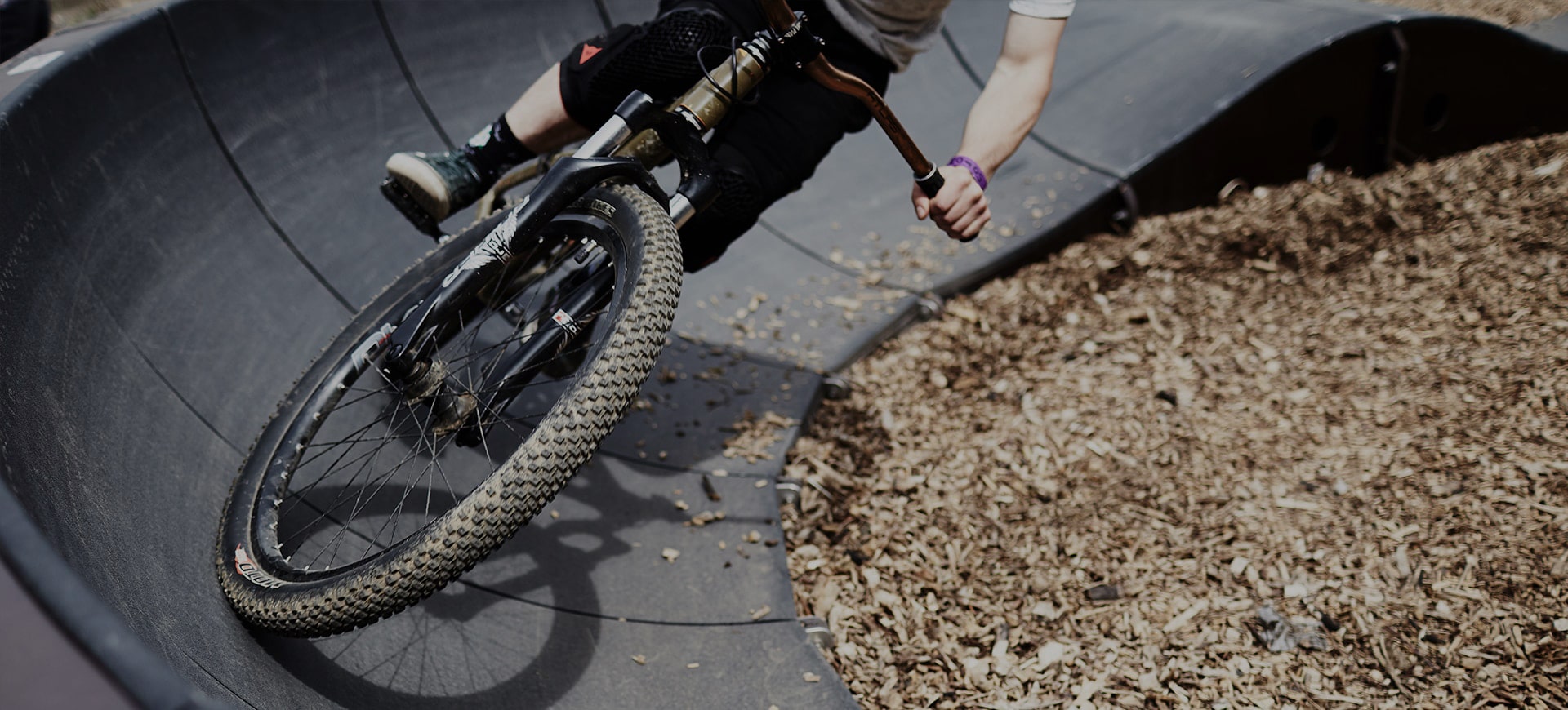 A better body and mind
Our pump track gets the blood pumping! We are big believers in physical activity because it has a positive impact on both physical and mental health. Going from inactivity to activity is often one of the easiest and most positive lifestyle changes people can make. Having taken that step, people are then more likely to make other changes – be that in smoking, drinking or diet.
A better bike rider
Our pump track helps to build confidence and fundamental bike skills in a fun way. The core skills developed on a pump track can be a useful addition, enabling mountain bike and BMX riders to be more efficient and carry more speed.
A fun activity for all
Pump tracks can be used by anyone on two wheels. It's designed for mountain bikes and BMX bikes but can also be enjoyed by people on scooters and skateboards. All ages and abilities can have fun on a pump track and progress their skills.
A flexible solution
Our modular pump track can be assembled in a short space of time. With the modular nature of the pump track, we can build a range of configurations to suit your event space, indoors or out.
AWARD WINNING DESIGN
Our pump track was designed by riders and developed by professional product engineers. Dirt Factory use M0DULAR pump tracks to supply an affordable, sustainable, high-quality product which gives riders an experience they enjoy. The products themselves are manufactured with care and attention to detail in Europe and professionally distributed in over 40 countries worldwide. To date, M0DULAR AG has received four internationally recognized awards for the excellence of the product design and functionality.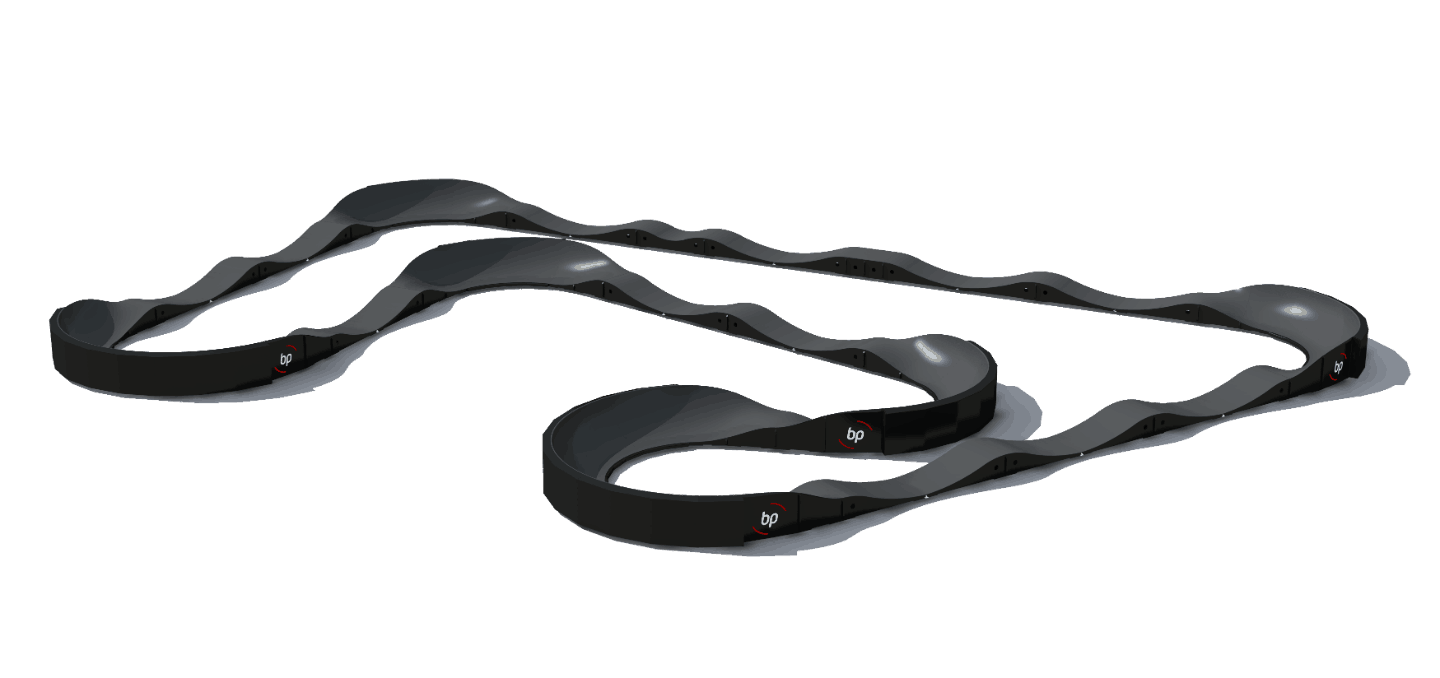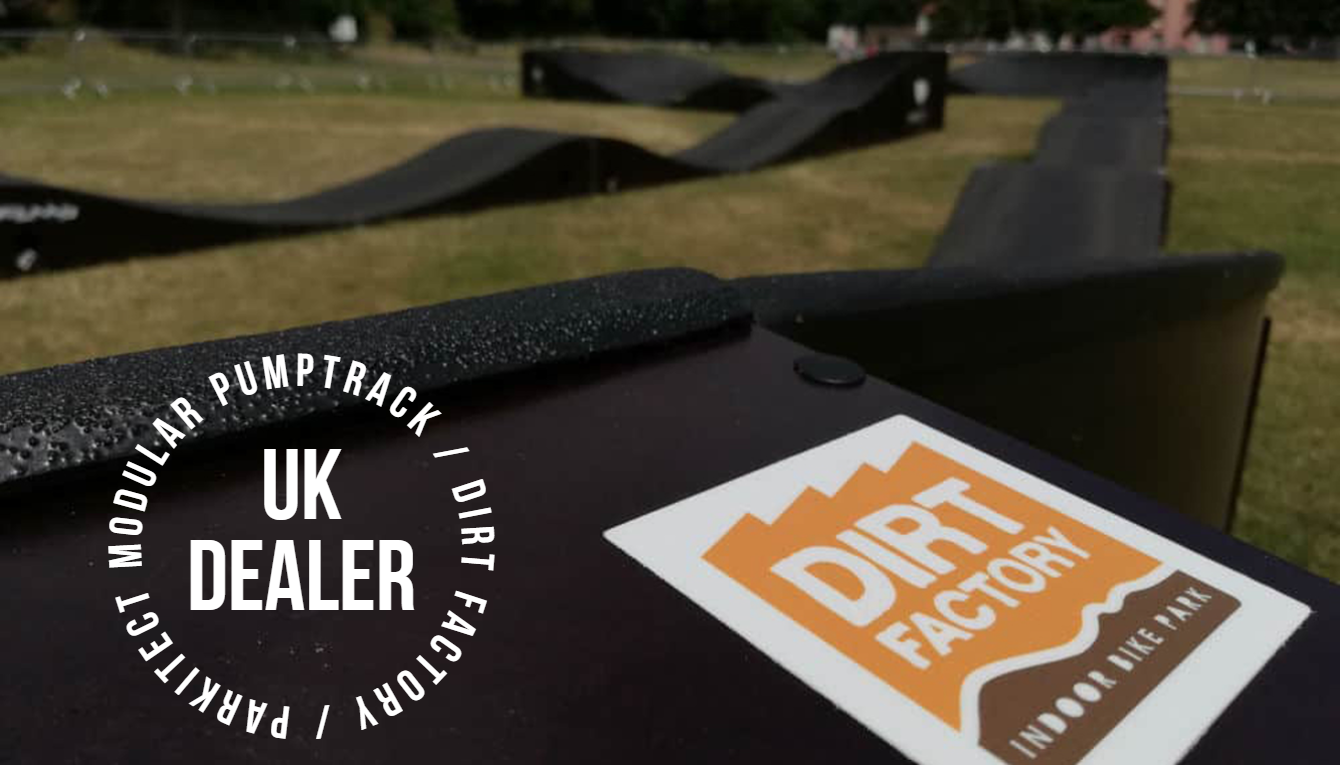 PURCHASE A PUMP TRACK
Looking to purchase your own pump track? Dirt Factory can supply both modular composite pump tracks and site-specific concrete pump tracks.